Westchester Gardens Health & Rehabilitation Recipient of 2017 Silver National Quality Award
CLEARWATER, Fla. (July 14, 2017) – Westchester Gardens Health & Rehabilitation is thrilled to announce that it has been selected as a 2017 Silver – Achievement in Quality award recipient for its outstanding performance in the health care profession. Presented by the American Health Care Association and National Center for Assisted Living (AHCA/NCAL), the Silver award is the second of three distinctions highlighting facilities across the nation that serve as models of excellence in providing high-quality long term and post-acute care.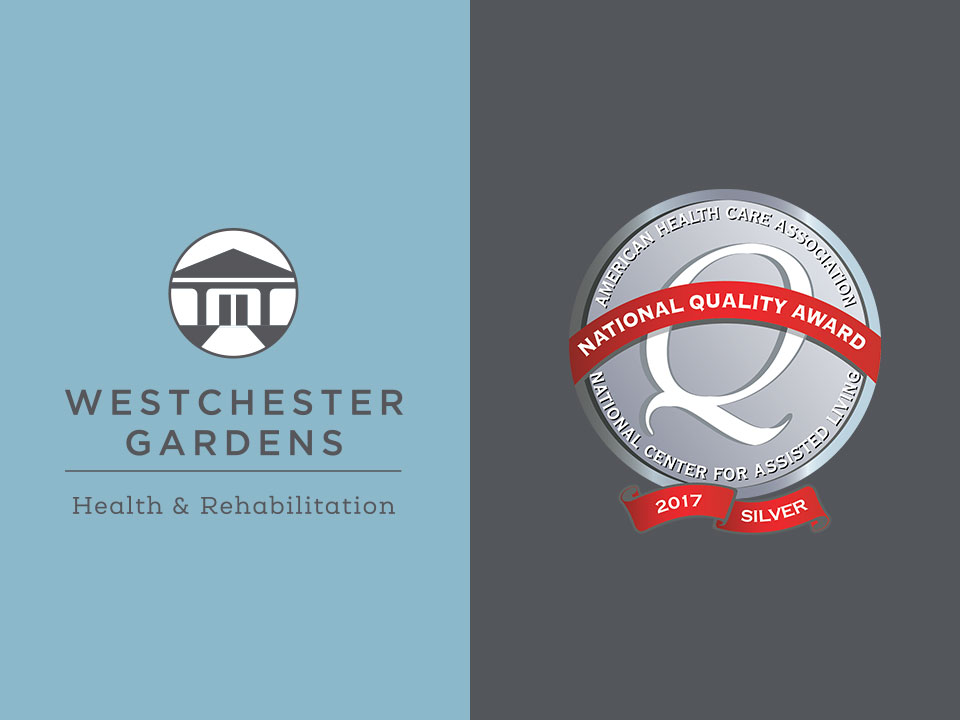 "We are all so proud of this recognition," said David Fitts, executive director of Westchester Gardens Health & Rehabilitation. "The key to our success is our committed team. Their hard work and dedication to improving the lives of the residents we care for every day is why we are in this position. We've dedicated ourselves to this quality journey and are looking ahead to the next level."
Based on the core values and criteria of the nationally recognized Baldrige Performance Excellence Program, which is also the foundation of the metric-based AHCA/NCAL Quality Initiative, the Association's Quality Award program challenges member providers to achieve performance excellence through three progressive levels — Bronze, Silver, and Gold. Members at the Silver award level develop and demonstrate effective approaches that help improve performance and quality outcomes. This year's Silver recipients can now advance in developing approaches that meet the criteria required for the Gold – Excellence in Quality award.
"Silver award recipients are champions of performance excellence and quality health care outcomes," said AHCA/NCAL President and CEO Mark Parkinson. "I commend their dedication to delivering solutions for quality care to the populations we serve."
The awards will be presented to recipients during AHCA/NCAL's 68th Annual Convention & Expo in Las Vegas, Nevada, October 15-18, 2017.
---